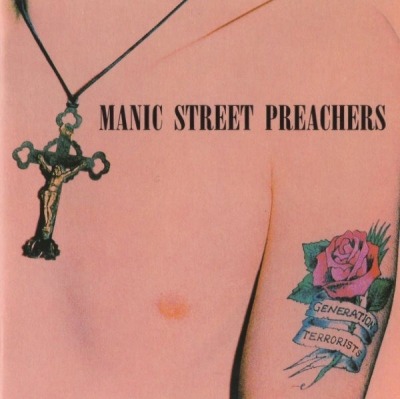 Realizacja nagrań / Studio
od lipca do grudnia 1991 roku
- Black Barn Studios (Woking, Wielka Brytania)
Brak dostępnych egzemplarzy tej płyty w sprzedaży.
Kliknij przycisk Obserwuj (powyżej), aby zostać poinformowany, gdy pojawi się w sklepie jakieś wydanie tej płyty.
Informacje o płycie
00 1 minuta czytania
Generation Terrorists to debiutancki album studyjny walijskiego alternatywnego zespołu rockowego Manic Street Preachers. Został wydany 10 lutego 1992 roku przez wytwórnię Columbia.
Z uwagi na duże zainteresowanie mediów i "nieproporcjonalnie wysoki profil prasowy" wygenerowany przez wydany wcześniej przez zespół singiel "Motown Junk" z 1991 roku, Generation Terrorists był długo oczekiwany przez krytyków, dzięki proklamacji członków zespołu, że ich debiut będzie "największym albumem rockowym w historii" i że sprzedadzą około szesnastu milionów egzemplarzy na całym świecie, "od Bangkoku do Senegalu".
Nagrany między lipcem a grudniem 1991 roku i wydany w lutym 1992 roku, album nie osiągnął jednak tych wyników sprzedaży, ale mimo to ostatecznie uzyskał status Złotej Płyty w Wielkiej Brytanii, a także znalazł się w pierwszej setce w Japonii.
Wydania
Rok
Tytuł / Format / Kraj
Wytwórnia / Katalog #
1992

CD, Wielka Brytania i Europa

Columbia

471060 2